How to get student discounts
As a student, you save where you can - many companies also know this and offer special tariffs and offers for students who are short of money. We'll give you an overview here.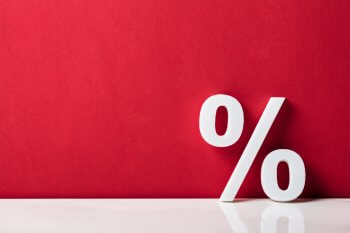 Students are usually short of money, have to keep their heads above water with odd jobs, live in small shared rooms, eat ready-made pizza and drink beer from the discounter. At least that is the widespread cliché that is circulating about student life. But the whole thing definitely doesn't have to be that extreme, because in this country there are various possibilities for students to save money or get things completely free. Usually there is hardly any advertising for it and you hardly notice the numerous discount campaigns or not at all.
The following is an overview of the various savings that a student ID can offer you. Of course, there are more interesting things for one person than for another and some things are associated with a (mostly bureaucratic) effort. In the end, the black numbers will thank you for it.
Affiliate links / advertising links
The links marked with an asterisk (*) are so-called affiliate links. If you click on such an affiliate link and shop via this link, we will receive a commission from the online shop or provider concerned. For you the price doesn't change.
The cliché is actually true here - if you want to live cheaply, especially in a big city, you usually cannot avoid a flat share. Those who are lucky can find accommodation in one of the buildings of the German Student Union.
In most cases, these are houses near the university with very affordable rents. Often the apartments have furniture so that you don't even have to worry about it.
There are 58 student unions in Germany, but they offer "only" 190,000 students a place to live, so that not every student who applies is given a place. It's still worth a try. However, the right of residence is limited to the standard period of study.
Homepage of the student union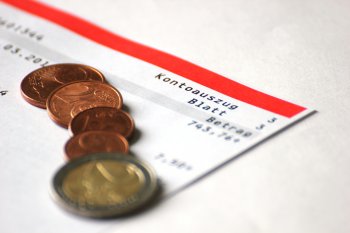 Even the little money you have available needs to be managed. An account is required to pay the rent and to be able to draw the BAföG.
But: You shouldn't pay for an account. Because institutes like Deutsche Bank, Commerzbank and Sparkasse have free current accounts for students in their portfolio. At ING DiBa, current and savings accounts are generally free, and you can also withdraw cash free of charge at almost all ATMs using the Visa credit card, which is also free.
Looking for a free checking account that meets all of your needs? Here you will find two banks that make a convincing offer.
Although calling and surfing is not really expensive these days, you can still film something. The large mobile network operators such as O2, Vodafone or Telekom offer affordable tariffs for students, which you should take a closer look at. The range of offers extends from mobile phone tariffs to flat rate, smartphone tariffs and prepaid offers. There are also interesting DSL offers for you on the Internet. Normally you shouldn't pay the normal price anywhere, but a comparison is worthwhile to take into account the individual needs.
Looking for a new mobile phone tariff? Here you are guaranteed to find a tariff that suits you!
Not only students are annoyed by the GEZ, but you have the option not to pay the fee. At least if you are eligible for BAföG. Then you can simply submit an application here. Please note, however, that this regulation does not apply as soon as one of your roommates is not entitled to BAföG. Then the GEZ fee applies to the entire flat share and must be shared by its residents.
Print / copy documents
A lot of things are now digital for your studies, but you still have to print out or copy some documents. Many copy shops offer discounts for students, where you can save on printing university documents as well as theses. It is best to inquire at your university which shop in the area offers discounts.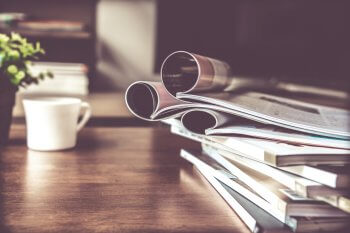 To study means to read. But if you are interested in a wide range of topics, the running costs will increase considerably with the second subscription for magazines or newspapers at the latest. But here too, several publishers offer special prices for students. If you have roommates, the subscription can easily be shared by several people. At studentenpresse.de you will find a large overview of the savings options. In some cases, discounts of up to 75 percent are possible. Of course, you always have the opportunity to visit the university library - the current editions of the most popular journals and magazines are usually available there.
Notebook, accessories and software
A laptop has become an indispensable companion in everyday university life. Manufacturers also know this and attract students with some very attractive discounts, special offers and financing options. This applies to both cheap and expensive models and all PC accessories.
What exactly suits you and how you can find the discounted models, we have summarized for you in our article about laptops.
In addition, you should inform yourself at your own university about possible Software discounts to inform. Practical tools or even complete operating systems are often offered for a fraction of their retail price - it is definitely worth getting information! Alternatively, you can switch to so-called "freeware".
For example, OpenOffice is a free and good alternative to its expensive Microsoft equivalent. However, take a close look at where you are downloading something so as not to catch a virus on some dubious website.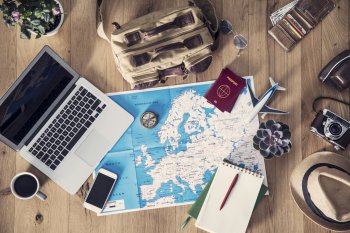 Some universities have their own travel agency for their students. If you are not so lucky, you will also find it on the Internet. There are special offers for students for both Flixbus and the BahnCard (110 euros instead of 220 for the BahnCard 50!).
International Students Identity Card
If you travel a lot abroad, the purchase of the 12 Euro ID card (valid for 16 months) can be very worthwhile. In over a hundred countries, you can use your ID to get discounts and benefits, for example on plane and train tickets, hotels, cinemas and attractions.
Information about the International Students Identity Card