Indoor skydiving - body flying - a very special offer
Would you like to try indoor skydiving or body flying in Bottrop or are you already a professional flyer? Then I, Mark von Luftmonster, have an exclusive offer for you.
Here you will find a very special offer NOW!
Indoor skydiving with Mark
My name is Mark and I am the founder of Luftmonster, Skydiver (3000+ parachute jumps) and professional indoor skydiving tunnel pilot (over 5 years of professional tunnel experience). If you are interested in an intensive indoor skydiving experience with me (flight time at least 20 minutes) and regardless of whether you are a beginner, want to use it as a special experience, event, as preparation for a parachute training or already as a professional flyer, then you are at the right place .
What I offer you:
Me as your direct contact when planning your flight experience.
During the entire experience on the day of the flight, individual support from me.
You will receive all the equipment you need to fly on site.
about 30min. Before the flight you will receive an extensive introduction and briefing.
Intensive care in the wind tunnel during the flights.
After the flight you will receive a detailed de-briefing.
Since I myself live near the indoor skydiving wind tunnel in Bottrop, we are happy to meet there by prior arrangement and I will personally look after you during this experience.
Are you interested in flying with me at Indoor Skydiving Bottrop? Great ... what's next.
Just give me a call personally01776749312write a Whatsapp to this number or send an email to [email protected]
We can then clarify all further details directly and arrange a flight appointment together.
Indoor Skydiving Bottrop can be found at the following address: Prosperstrasse 297, 46238 Bottrop, Germany
Flying is my passion and I look forward to bringing you this experience in a special way and exclusively.
Best regards,
Mark.
A sample video of a first flight with a guest and me.
Call 01776749312 without obligation and let me advise you!
Indoor Skydiving - Bodyflying - the new leisure activity
For all those who can imagine doing a parachute jump from an airplane, but don't have the guts or just want to know how it feels but don't want to take the risk of a parachute jump there is now indoor skydiving, which is significantly cheaper than a parachute jump and also less dangerous.
Because indoor skydiving or body flying takes place inside, you are not dependent on certain weather conditions, but can perceive this in any weather. One of the highest indoor skydiving facilities is in Bottrop in the Ruhr area. There a 17 meter high wind tunnel awaits the friends of body flying. The multi-million-dollar facility is located there in the direct vicinity of the Alpin Center Bottrop.
And this is how it looks when professional flyers fly.
How does indoor skydiving work?
Indoor skydiving simulates a feeling like parachuting or floating in weightlessness. Technically, this works through a wind tunnel in which winds of over 200 km / h are generated, which ensure that gravity does not carry the human body to the ground, but keeps it in a kind of floating state.
Indoor skydiving is so safe that children from the age of 4 can participate. Adults weighing up to 120 kilograms can enjoy body flying in the facility.
The fun takes place in a wind chamber with a diameter of over 4 meters, which is glazed, so that friends and spectators can also have fun and you can also see each other while enjoying the flight.
Experienced trainers get even beginners to fly
Even beginners who have never jumped a parachute and have never tried skydiving can easily try flying in an indoor skydiving facility with experienced flight trainers. First figures and movements while flying are also possible. All equipment such as a special body flying suit and a helmet are provided for skydiving pleasure. Those who wear glasses or contact lenses receive additional protective goggles and can also take part in indoor skydiving.
Who cannot take part in indoor skydiving
Almost everyone can try out skydiving. Should hold back:
Children under 4 years
People with disc or heart problems
People with shoulder injuries
Pregnant women
People over 120 kilograms
Children and young people should bring a declaration of consent from their parents.
What does indoor skydiving cost?
Indoor skydiving is significantly cheaper than a parachute jump: While parachute jumps are often priced in the range of 200 euros and more, there are already indoor skydiving offers of well under 100 euros per person. You should take into account that the overall experience with indoor skydiving usually lasts significantly longer than with skydiving, where you usually end up on the ground again after a short time. If you want to try out skydiving, indoor skydiving can be enjoyed much longer for significantly less money.
Voucher for bodyflying a nice gift
If you are looking for an unusual gift idea, you will also find a gift with an indoor skydiving voucher that the recipient usually does not yet have and with which you can combine a wonderful experience together. Who doesn't dream of free flight like a bird? In a skydiving facility it is possible to float freely in space. At least in the dedicated wind tunnel.
Select the desired article here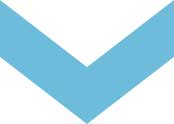 What do you have to do to fly as high as possible in the wind tunnel?
If you want to fly as high as possible while skydiving, you have to make yourself as large as possible in the wind tunnel and thus offer as much space as possible to the wind. It works best when the body looks like an X.
As a newbie to skydiving, am I alone in the air chamber?
No. An experienced instructor is in the air chamber for every flight. This means that immediate action can be taken if someone needs support or guidance. So there is no need to be afraid.
Vertically circulating airflow enables flying in the air
The indoor experience of flying is made possible by a vertically circulating air flow that creates a column of air on which the human aviator can move through his own body impulses. In a safe and controlled environment, the aviators can also practice the free fall, but are caught again by a stream of air and do not have to fear a hard landing.
Try "Flying on the Ground"?
If you want to try out flying or free fall without getting on a plane, an indoor skydiving facility is the right choice. With the 17 meter high facility in Bottrop you have the opportunity to fly over a particularly great height. There is no higher system in Germany. In the Bottrop facility, body flying beginners are just as welcome as professionals or parachutists who want to try out free fall without an expensive flight in an airplane. Group events and company events related to skydiving can also be organized in the Bottrop facility. A special experience that securely connects. Videos and photos can be made as memories from outside through a glass wind tunnel.
Do you need a parachute for indoor skydiving?
No. The flight experience is generated in the wind tunnel by means of lift. You don't need a parachute in skydiving towers. There is also no risk that a parachute will not open in an indoor skydiving facility. The hobby bodyflying is a safe and fun hobby.
Possible all year round
Welcome to Germany's first and only indoor skydiving wind tunnel!
The fascinating thing about this wind turbine is that the airflow, which is up to 286 km / h, gives you an almost identical feeling of flying - comparable to the freefall when jumping from an airplane from a height of 3000-4000m.
Indoor skydiving is skydiving without a parachute
An important advantage is that people who are afraid of heights or who are afraid of flying can experience the feeling of free fall and thus participate in this unique experience.
With the help of an experienced instructor, you can become a flight pilot of your own body in the shortest possible time and experience the feeling of independent flying at first hand.
If you are looking for an exclusive gift idea with the highest level of adrenaline and security, then you have come to the right place with indoor skydiving (body flying).
A video example of your flight experience:
Your indoor skydiving experience in Bottrop includes:
2 flight units per person (AIR experience M / AIR experience for 2)
4 flight units per person (AIRlebnis L)
6 flight units per person (AIRlebnis XL)
Flight time for all AIR adventure packages is longer than for a real parachute jump
Briefing / short training by an experienced instructor
1: 1 supervision and assistance with flying in the flight chamber by an instructor
Equipment (flight suit, flight goggles, helmet)
Followed by a personal analysis / assessment of the flights
Handover of certificates
Participation requirements
The indoor skydiving experience can be made possible for almost everyone. In general, normal physical health will do just fine.
In addition, they must meet the following characteristics:
Minimum age 4 years, under 18 years written parental consent required
Maximum weight 120kg
In the case of acute physical complaints, especially with shoulders, joints, back and intervertebral discs, consultation with a doctor is recommended.
No cardiac or circulatory weakness, no pacemaker, no stroke patient, no pregnancy
If you are under the influence of alcohol or drugs, you will be excluded from indoor skydiving
What do I bring with me to indoor skydiving:
comfortable clothing and sports shoes (white sole)
further equipment is provided by the indoor skydiving team
Glasses and contact lenses are not a problem
Where can i fly?
Germany's only wind tunnel to date is in Bottrop. Bottrop is located in NRW (North Rhine-Westphalia) in the heart of the Ruhr area.
Can i fly

If you meet the prerequisites for participation (see tab "Prerequisites for Participation") then you can take part in indoor skydiving.
How does it feel to fly in the wind tunnel?
Flying in the wind tunnel is almost identical to freefall when jumping out of an airplane. Therefore, the wind tunnel is not only used by beginners but above all by professional skydivers to practice flight maneuvers.
How does the wind tunnel work?

The wind tunnel is operated with the help of 4 large turbines. The high performance of the turbines enables the wind tunnel to be accelerated to up to 286 km / h, with a speed of around 200 km / h being sufficient to get a person to fly - this also roughly corresponds to the speed of an airplane jump.
How high can I fly in the wind tunnel?
The wind tunnel has a diameter of 4.3m and a height of 17m. With a little experience, a person can reach heights of around 15m in the wind tunnel.
How can i fly high
By changing your posture you can influence the flight characteristics of your body. If you present a lot of area to the wind (you stretch your arms and legs into the wind) you fly high. If you reduce the area of ​​your body (you keep your arms and legs close to your body) you fly down again. But rotations are also possible after a short time. If I push my right half of my body more strongly into the wind, I turn to the right. The same applies in the other direction.
How long does a flight take?
1 flight unit corresponds to 60 seconds of flight time. The AIR experience package M corresponds, for example, to 2 flight units of 60 seconds each = 120 seconds total flight time. For comparison, the freefall time for a parachute jump takes about 60 seconds. Thus, the flight time with the AIR experience package M is already comparable with the free fall time of 2 parachute jumps from around 4000m.
Can you fly in the wind tunnel with several people at the same time?
To get started, it is recommended to only fly in the wind tunnel with an experienced instructor. As soon as you have learned the most important basic characteristics of flying and you can move safely in the 3-dimensional wind tunnel, you can use the wind tunnel with other people at the same time. Experienced pilots are in it with up to 6 people at the same time.
Can you cancel the flight?
Naturally! At any time during the flight you can tell your instructor that you do not want to continue and that you want to leave the flight chamber.
How long can I redeem my voucher?
A voucher is valid for 36 months and starts at the end of the year in which the voucher was purchased.
How much time do I have to plan?
Please allow around 2 hours for your flight adventure.
When can i fly?
As a rule, there are free times a week to fly. After purchasing the voucher, you can arrange a time individually via a telephone number (this is on the voucher) or by email. Opening times are Monday to Sunday from 9 a.m. to 9 p.m.
How can I pay?
Various payment methods are available to the buyer. Luftmonster offers payment by instant transfer, PayPal, credit card or prepayment.
How long does delivery take?
When paying by Sofortüberweisung, PayPal and credit card, the dispatch takes place immediately after purchase (if dispatch by email as PDF vouchers
The voucher as a PDF file can be saved on your computer and printed out. Our vouchers as PDF files are high-resolution so that they can be printed in good quality. Adobe Reader is required to display PDF vouchers. This can be downloaded HERE for free.
is desired). By post, the dispatch takes place within one working day -> depending on the shipping service provider, the delivery takes about 3 working days.
Payment in advance is only possible for vouchers. The dispatch takes place after receipt of payment.
What shipping costs will I have to pay?
Sending vouchers by email as PDF vouchers
The voucher as a PDF file can be saved on your computer and printed out. Our vouchers as PDF files are high-resolution so that they can be printed in good quality. Adobe Reader is required to display PDF vouchers. This can be downloaded HERE for free.
is free of charge. Sending vouchers by post is EUR 2.90. You can choose the shipping method at checkout.