How do I build a winning team
Winners on all sides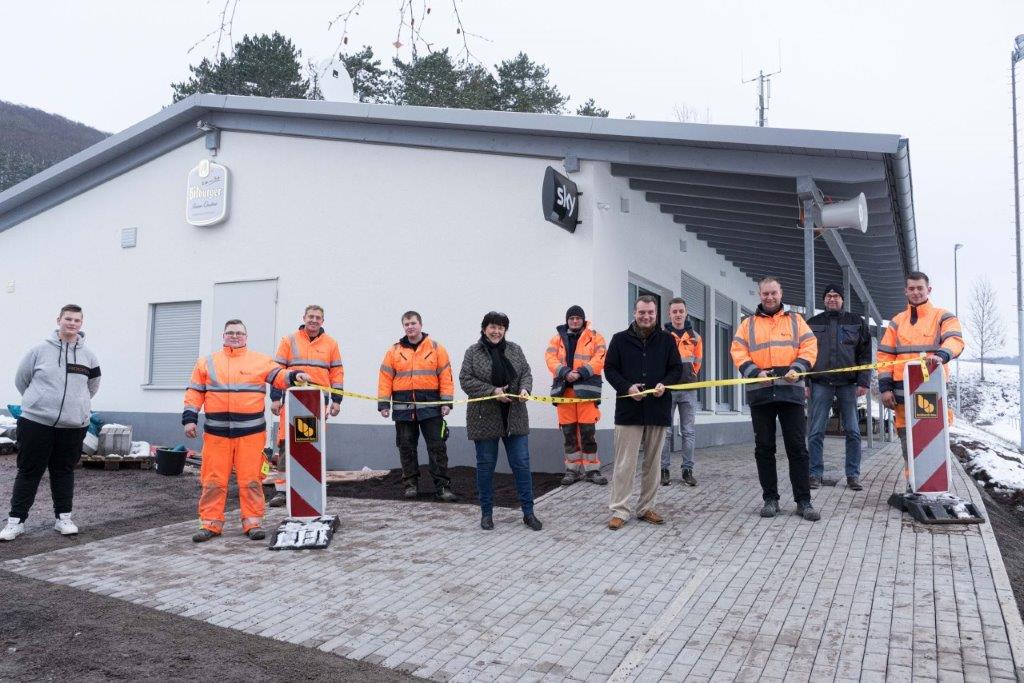 "It has become stunning," enthused Walburga Schwedes, first chairwoman of TSV Landeck 1921 e.V. Schenklengsfeld, when the newly designed outdoor area of ​​the clubhouse below the Landecker was officially released in a small ceremony. Prospective civil engineering workers and road builders from the 2nd and 3rd year of apprenticeship at Bickhardt Bau AG had set up a training and practice site there for 14 days. But unlike in the training hall, where the paving work is dismantled again after the exercises, they have created lasting values: They paved the areas in front of the sports house, set curbs and made a new stairway to the playing field.
"I hope that the local team will soon always come up this wonderful staircase as a winner," said the chairwoman. Schenklengsfeld's mayor, Carl-Christian Möller, also agreed: "Of course I'm also very happy when our team races up here as the winner." With the renovation of the clubhouse, the TSV really worked hard to create a very inviting meeting place here he explained. "That was the icing on the cake. We are very grateful that this campaign was able to take place here, "he praised the Bickhardt Bau trainees for their sensational work.
The trainees involved are also very proud of their project, reported HR officer Christian Heumüller. "You can't have a better practice. If you do something really well here, you can still see it years later - completely independent of school grades. "
In addition to the work of the trainees, the construction site was also used during the construction project to introduce pupils from nearby schools to various professions in the construction industry. On three practical days, the boys and girls from the Schenklengsfeld Comprehensive School, the Geistal Comprehensive School in Bad Hersfeld and the Lichtbergschule Eiterfeld were able to "sniff out" and find out about the professions through various exercises in professions such as road builder, construction equipment operator, building material inspector or surveyor. A win-win-win situation for everyone involved: for the trainees, for the sports club and for the schools. "It worked wonderfully for all parties," concluded Heumüller.