Tourists mean well with a bear - he pays with his life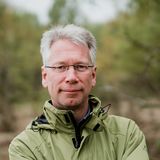 by Peter Carstens
A black bear in the US state of Oregon became a sweet tooth. Now he's been killed - because he's a security risk
Feeding wildlife is sometimes a good idea, and sometimes a very bad idea. For a bear in the US state of Oregon, in the northwest of the USA, it now ended fatally.
The animal had apparently been attracted to snacks tourists left on their hikes at Henry Hagg Lake. Probably with the intention of doing something good for the bear. With disastrous consequences. Because the animal, a two to three year old black bear, left its natural home, the forest, and appeared more and more often near the lake.
Social media posts and reports about tourists even taking selfies with the animal got the authorities on the scene. Because bears that shed their natural fear of humans can become a safety problem.
After the police and the Oregon Department of Fish and Wildlife last warned against approaching the jetty where the bear had been seen many times, they saw no alternative to killing the bear. "People shouldn't feed bears," wrote the Sheriffs Office in a tweet. It is a "very sad situation".
Why did the bear have to die?
Game rangers generally try to scare off wild animals. The bear could have been chased back into the woods with pyrotechnics or rubber bullets. In theory - because these methods work best, writes the National Park Service (NPS), when used right after the first human-bought meal.
For the black bear that has now been killed, this point in time was long past. According to the NPS, bears used to being around humans are becoming increasingly courageous or aggressive to get human food - and thus becoming a threat to public safety.
Feeding the bears is risky anyway. Because they can swallow packaging materials or eat food that is not suitable for them. In addition, because they lack respect for people, they are more likely to become prey for poachers. Or they die in traffic.
For these reasons, feeding wild animals, but also leaving food lying around, is strictly forbidden in the region. What is well meant can be punished with more than 4000 euros or even with a prison sentence of up to six months.
Fed wild animals are also a problem in Germany
There are no wild bears in Germany. But even the wolves, which have returned to Germany since the turn of the millennium, can become a problem due to feeding. The Nabu reported about a wolf who showed no respect for people. With such animals, warns Nabu wolf expert Marie Neuwald, one must assume that they were fed by humans - apparently in order to observe them from close up.
For this reason, the Lower Saxony Ministry of the Environment is planning to impose fines on feeding wolves this year - as well as taking photos up close.
More on the topic at GEO.de
#Subjects