What skills does a product designer need to have?
Working as a product designer - This is what you have to do ...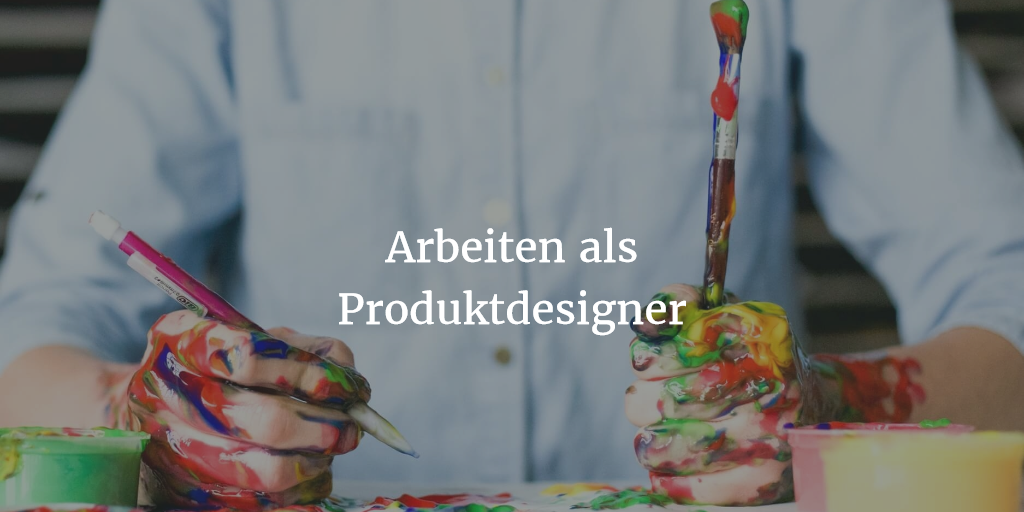 A Product designer is someone who is professionally devoted to the design of serial and / or industrial products. However, as many people think, it is not just about creating a design for the benefit of a good appearance (which of course also plays a role), but the practical use of a design is also in the foreground. Design is used to optimize products and services. Designers often work in teams and take on various areas of responsibility, such as form finding, production fairness or the determination of the needs of a specific target group. The focus is on designing a product for mass production.
The areas of work
There are basically two areas of work: the design of capital goods and the design of consumer goods. Capital goods include production machines, electronic devices for industrial use, medical technology and commercial vehicles. Consumer goods are tools, furniture, household appliances, toys and vehicles. In our high-tech world, a third category has recently made its way to us, namely that of communication design. The conception and design of business equipment, brochures, customer information as well as graphic web design are among other things in this area of ​​activity. Designing these products is part of their development. The degree of freedom in finding a design depends on the type of product, as this must also meet other requirements in its development than just good looks. The best example here is the automotive industry, where the design always has to take into account aerodynamic aspects.
What is expected of a designer?
Of course, a designer is primarily expected to have certain personal characteristics. Above all, there is a certain creativity here. You have to be able to develop new ideas. The more the better. Product design is the right thing for everyone who questions things and tries to optimize them. Furthermore, an analytical working method is required. A designer must be able to oversee the entire product development process, as his design must meet the requirements of the different development stages. To plan a product, you also need to have a good understanding of space. Since, as already mentioned, the designer often works in a team with engineers and clients, he must have good social communication skills. Good knowledge in the following areas is also helpful as a designer:
Mathematics: In order to know at all whether a product with a certain design is possible, one must have knowledge of geometrical laws
Information technology: CAD software is used in the construction department. Working with the computer must be practiced.
Economy: the costs for the development, manufacture and material of a new product must be calculable
Which requirements have to be met?
Since the term "product designer" is not legally protected, practically everyone can call themselves such one, but in order to be able to work as a designer, one must have completed a degree in the field of "product design". But the courses are in great demand. There are 600 applicants for almost 30 study places. You should have a really good application portfolio if you want to stand out from the crowd. Many universities and technical colleges offer this course with a focus on the technical or economic aspect later in the course. The course lasts between 7 (Bachelor) and 10 semesters (Diploma / Master). Part of the course is basic training in design theory, materials science and design techniques. Many universities have their own laboratories and attach great importance to practical orientation in their training.
Where are designers used?
Graduates are active in various professional fields. In the advertising industry, for example, you are responsible for designing commercials and advertising brochures. In private companies you are often responsible for marketing and the design of websites. If you have specialized in industrial design, you will later often work for manufacturing companies and on the design of cars or airplanes. So the profession of designer is very versatile and varied. Product design suits everyone who is creative and technically gifted.
Notice
Notice
Category: School and StudiesTags: Work