How America manipulates the world
According to the USA, China no longer manipulates the yuan
US Treasury Secretary Steve Mnuchin said the US no longer accused China of currency manipulation. According to a report by the US Treasury Department, China pledged in the trade agreement to no longer use its currency in order to gain advantages in international competition. Beijing also assured more transparency with regard to exchange rates and trade balance data. From now on, however, China will be on a list of countries whose currencies are under observation.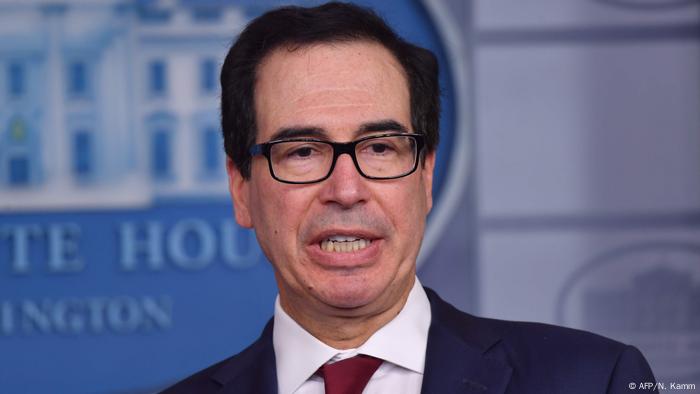 Treasury Secretary Steven Mnuchin: China has made "enforceable commitments"
The US government accused China last summer of deliberately devaluing its yuan currency in order to strengthen its export economy. Beijing has always denied the allegation.
A weak yuan makes Chinese exports easier because Chinese goods are cheaper. US President Donald Trump has repeatedly accused China of unfair trade practices.
Signature on Wednesday
The move is another sign of the easing of the tension in the trade dispute between the world's two largest economies, which has been going on for almost two years. Both sides will sign a first limited-part trade agreement in Washington on Wednesday. Among other things, China promises to import more US goods and respect intellectual property. The US is foregoing new punitive tariffs and is reducing some of the existing tariffs.
The official US allegation of currency manipulation was primarily symbolic. Even its lifting has little practical consequences at first, but gives hope for a further thaw in relations between Beijing and Washington.
qu / ie (afp, dpa, rtr)