Who is Trump Adviser for Israel
A treaty for Trump and Israel
Israeli Prime Minister Benjamin Netanahu and the Foreign Ministers of the United Arab Emirates and Bahrain were received in Washington by US President Donald Trump in the White House. There Netanyahu, the ministers Abdullah bin Sajid and Abdullatif al-Sajani signed the agreements on rapprochement with Israel.
Trump had campaigned for rapprochement between Israel and the UAE and Bahrain. The UAE and Israel had already decided to normalize their relations in mid-August. On Friday, Trump announced that the Kingdom of Bahrain would also follow the example of the UAE. Trump spoke of a "historic breakthrough" while the Palestinian leadership described the deal as a "betrayal of Jerusalem, the Al-Aqsa Mosque and the Palestinian cause". The Palestinians assume that the Israeli Jews want to appropriate the mosque. Iran and Turkey also expressed sharp criticism. The Gulf states expect economic advantages from the agreements, but forge an alliance with Israel against their common arch enemy Iran.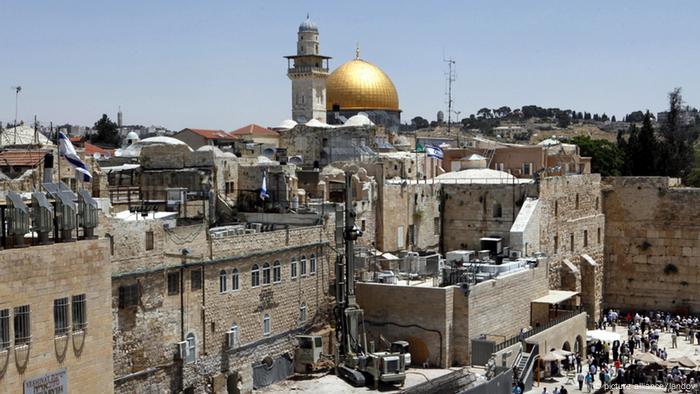 This could reveal the problems of the agreement: the Al-Aqsa mosque in Jerusalem
Blood in the sand everywhere
Before signing, Trump was again optimistic that other countries in the region could make similar agreements with Israel. "We have many others who will join in a short time, and the Palestinians will eventually join," Trump said on Fox News. "And one will have peace in the Middle East without being stupid and shooting everyone and killing everyone and having blood in the sand everywhere."
Trump's adviser Jared Kushner spoke on CNBC about the beginning of the end of the Israeli-Arab conflict. As a result of the agreements, there will be four Arab countries - Egypt and Jordan, and now the UAE and Bahrain - that currently have diplomatic relations with Israel. In return for the agreement, Israel wants to suspend the planned annexation of areas in the occupied West Bank, which the Palestinians claim for a state of their own. The Palestinians have boycotted the US government since Trump unilaterally recognized Jerusalem as the capital of Israel at the end of 2017 and moved the US embassy there from Tel Aviv in May 2018. You accuse Trump of unilaterally pro-Israel policies.
Where the fleet is
The Kingdom of Bahrain is a close ally of Saudi Arabia and the Emirates. Bahrain also has close ties with the United States. The 5th US fleet is stationed there. Last year the Gulf State hosted a controversial economic conference for the Palestinians in its capital Manama together with Washington. While Bahrain, like its Arab Gulf neighbors, is ruled by a Sunni ruling house, the majority of the population is Shiite. Traditionally, the country has close ties to Iran, which is also Shiite.
ml / fab (dpa, rtr)