Which soup is best for sick children
chicken soup
Easy chicken soup recipe that kids love
We always cook chicken soup when colds are approaching, because the chicken soup contains a natural antibiotic that combats inflammation of the respiratory tract. Even with gastrointestinal upset, it ensures that the body regains its strength. For emergencies like this, we always have a large Tupperware tin of chicken soup in the freezer, because who wants to cook when they're sick? Most of the time, the bad infections catch the whole family right away, or it's everyone's turn one after the other - we can tell a thing or two about that with 3 children. If you are still looking for the right can for freezing, then I recommend this one *.
1 chicken or chicken drumsticks
3 allspice seeds, 1 bay leaf, 3 cloves
1 onion
2 carrots
classic: 1 stick of leek, 1 piece of celery
alternatively: kohlrabi and / or peas, Brussels sprouts
250 g star or letter noodles
Peel the onion and put it in a large saucepan with the chicken and spices. Cover the chicken with water, add a tablespoon of salt and let the chicken simmer for a good hour.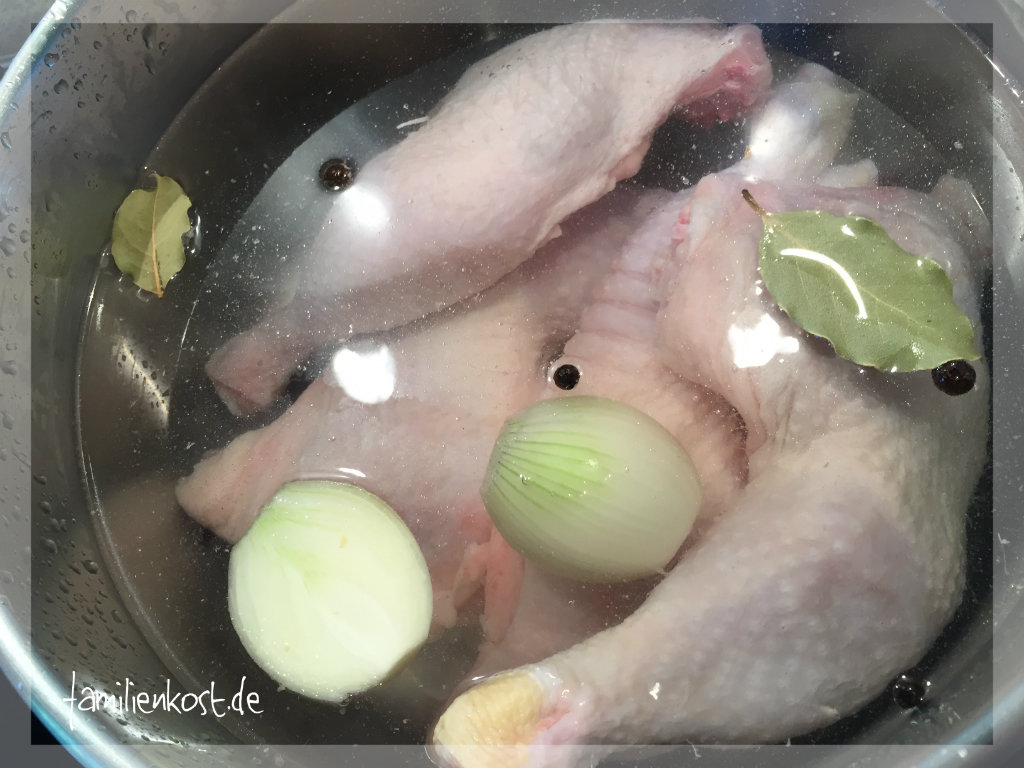 In the meantime, you clean the vegetables and cut them into bite-sized pieces. Most popular with our children is soup with carrots and kohlrabi - they like to eat that without grumbling ;-)

When the chicken is soft, take it with the onion and the spices out of the pot with a skimmer and place it on a large plate. Let the chicken cool a little, then take it apart and cut the meat into small pieces.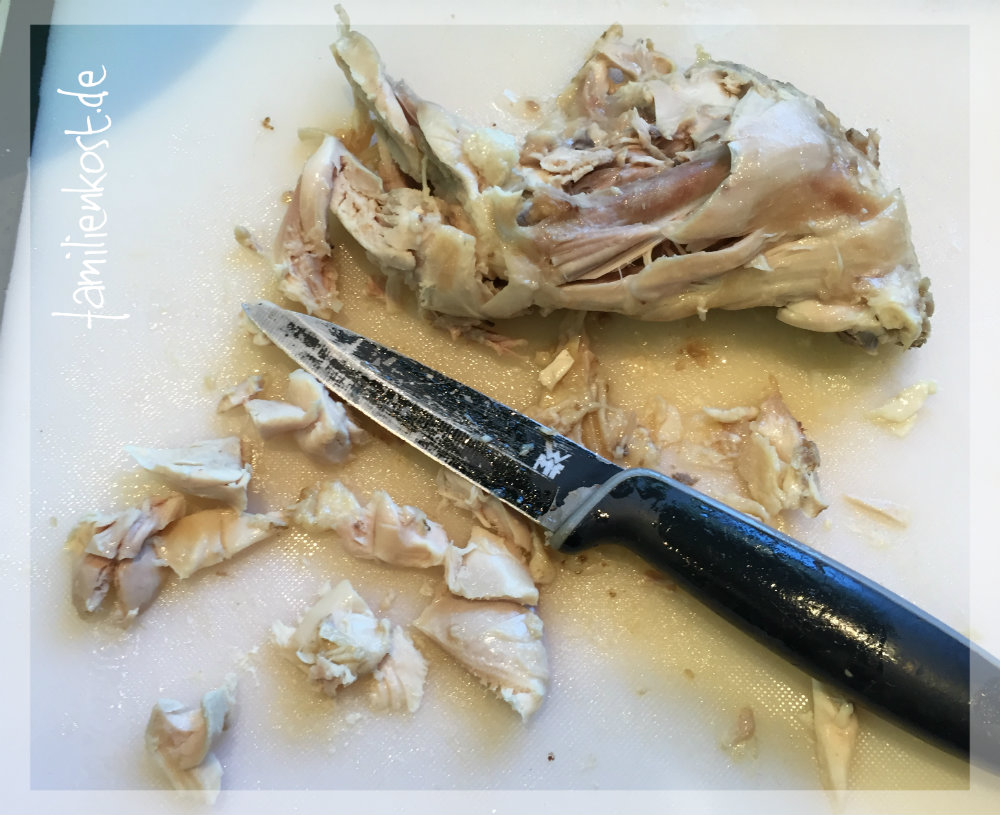 Then you put the chicken with the letter noodles and the vegetables back into the broth and let the chicken soup cook for about 10 minutes. Then taste the soup with salt and herbs as you like and let it taste good.
© Familienkost.de
The chicken soup can also be eaten by the baby because it is nice and soft. Then use very little salt and prefer to season it at the table.
By the way, because we love soups, you can find my large soup recipe collection here. Have a look.

Do you like this recipe? Then please follow me on Facebook or Instagram to always stay up-to-date.
* As an Amazon partner, we earn from qualified purchases. (This is an affiliate link that helps us finance this family magazine with a small commission when you buy it. This does not change the price for you.)