Iceland: "Everyone can see elves here"
Are there elves? No, probably most people think. In Iceland, however, things are different. Surveys on the island repeatedly show that the majority of the population there believes in elves - or at least does not rule out their existence.
In the capital of the elves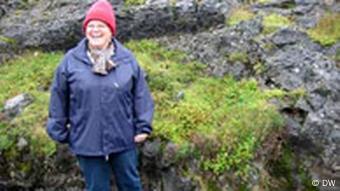 Sigubjörg Karlsdottir is on the trail of the elves
Sigubjörg Karlsdottir, also known as Sippa, is a small, chubby woman with sparkling blue eyes and a bright red hat. She looks a bit like an elf herself. Twice a week she organizes an elf tour in Hafnarjördur for tourists. This small town south of Reykjavik is said to be the capital of the elves and the "hidden people" of Iceland.
Sippa explains what it's all about: "Hidden people are almost like normal people: tall, thin and good-looking - like us!" Elves, on the other hand, look a little stranger. They have big ears and long, spindly legs. The manifestations of hidden people and elves are therefore different, but they all live in secret. Most hidden people are good-natured, Sippa says, but they can also get really bad and bewitch their victims.
A question of belief
Dave is an elf tourist. He is enthusiastic about the Icelandic belief in supernatural beings. In his opinion, every culture has its myths and stories. John, another tourist, is skeptical: "I'm Catholic and don't believe in pagan things like that." But elves and hidden people are serious business in Iceland.
Professor Terry Gunnell, Head of the Folklore Department at the University of Iceland, knows more about this phenomenon. He is British but has lived in Iceland for almost 30 years. His wife and children believe in elves, says Gunnell, but he has not yet seen any.
Invisible forces determine the world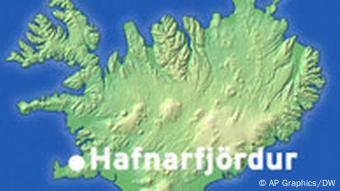 Hafnarjördur: the capital of the elves
Even so, Terry Gunnell is very knowledgeable about elves. "Elves live nearby, in the mountains, and they are similar to us. They live like us, only: they are more powerful, more handsome and mostly more skilled. In a certain way they personify the forces of nature and show us that we can live with nature and can work with it. " Icelanders have always been familiar with this insight.
Gunnell adds that this rich mythology about elves is in sharp contrast to the difficulties Icelanders have traditionally faced. Volcanoes erupted all over the island, the land was surrounded by pack ice, crops and cattle perished. In this environment, Icelanders needed something to dream of. Belief in elves is closely related to belief in natural forces, Gunnell said.
Elves play a big role in everyday life
Icelanders live in a world that is determined by invisible forces. It's like an earthquake shaking a house. You can feel it before it comes, and although the cause is not immediately apparent, it is clearly visible how the house is shaking. In Iceland, the wind can knock you to the ground on a stormy day. And in a blizzard, the snow crystallizes into bizarre shapes. Icelanders are very much aware of the forces that govern their lives.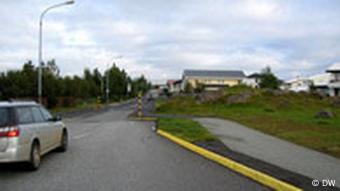 Supernatural beings are even considered when building roads
History and mythology are one thing, but elves play a big role in Iceland today - even in road building. Icelandic Roads Authority spokesman Victor Ingolfsson does not believe in elves himself, but admits that the elves cannot be ignored in a road construction project. "Elves are part of our public relations work," says Victor Ingolfsson. "We know stories that have happened over the past forty years, and we know citizens who came to us because they were concerned about building projects and warned us that elves and hidden people lived on the building sites. Iceland is a small one Society. Everyone is taken seriously here. We can't afford to tell someone they're crazy; we have to listen to them. "
Elves are to blame for showing themselves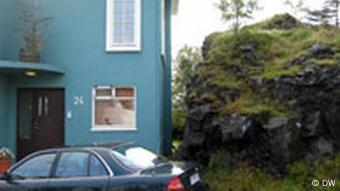 In Iceland people and elves live in harmony
Magnus Skarphendinsson is someone who always listens when he is told about elves. He is an elven expert and has been collecting reports of the emergence of elves and hidden people for several decades. In his records he has reports describing at least twelve different types of elves, at least three types of hidden people, two types of gnomes, three types of fairies, and four types of dwarves. "But around 70 percent of the stories are about hidden people, because this is where they are seen most," he says.
Jenny grew up in Iceland. Today, the 40-year-old sees elves regularly, especially when she is walking in the woods. Most of the time she sees elf children playing. "Actually, they should make sure that you don't see them - but they don't," explains Jenny. When the elf children find that they are being seen, they quickly disappear.
Seeing elves - is it just a matter of luck or a skill only given to a few? Clairvoyant Hermundur Rosenkranz says everyone can see elves. "You have to be very quiet - attentive - and open up. And then suddenly they are there. Everyone can see elves." And he adds that everyone in the world has their house elves. Whether he is saying that a piece of Iceland can be found all over the world or that we are all a bit Elvish - this question remains open.