Why is science so flexible
Science management - More than one field of activity at the interface between science and administration


On June 27th the career talk of the studio: A series was about careers in science management. Together with the Women Career Service and the House of Young Talents, the alumni association welcomed four alumni who reported on their personal careers and experiences in this broad field of activity.
What tasks are associated with science management and what challenges do you have to face? In addition to these topics, a number of specific questions were discussed - not only between the moderator and guests, but together with the students, doctoral candidates, academic staff and anyone interested.
Gerrit Pursch, coordinator of the MUN Siegen and at the same time coordinator of the research alumni program, which is also currently in the final phase of his doctorate in political science, led the discussion. Through his current activities at the University of Siegen and his previous insights into the field of science management, he was very familiar with the subject.
The personal paths to science management
Stephanie Laß, Sandra Linn, Johanna Varanasi and Dr. Michael Hellermann. Michael Hellermann completed an apprenticeship as a banker in Münster before he decided to study media planning, development and consulting (MPEB) at the University of Siegen. Subsequently, the then graduate media manager developed with a few professional positions and a doctorate to become a Dr. phil. further. Today he works as a "Communication and Coordination" speaker at the Leibniz Institute for Knowledge Media (IWM) in Tübingen for the "Smart Teaching BW" project, where he takes on various tasks in the field of digital learning and teaching. Stephanie Laß did not take the direct route into science management either. She had already trained as a lawyer and notary assistant when she enrolled in the Bachelor's degree in Social Science at the University of Siegen in 2006. Today she works at the German Research Foundation (DFG) as an assistant in the field of international cooperation in Central and Eastern Europe and Southeastern Europe. Sandra Linn, in turn, began part of her master's degree in modern German studies at the University of Siegen with the minor subjects art and computer science for the humanities and moved to the University of Bonn, where she completed her master's degree in communication research and phonetics with a minor in modern literature and comparative literature. She is currently working at the Ruhr University in Bochum as a science coordinator at the Chair of Biopsychology, more precisely at the Institute for Cognitive Neuroscience. Alumna Johanna Varanasi works at the University of Trier, a member of the University of the Greater Region, in the International Office. There she supports the cross-border cooperation of universities in the border region as a consultant for the very specific area of ​​research mobility funding. She laid the foundation for her current work with her degree in Literary, Cultural and Media Studies in a combination of English and economics at the University of Siegen and an additional master's degree at the University of Saarland in the subject combination of applied cultural studies, cultural history and European ethnology.
At the interface between science and administration
The definition of science management cited by the moderator at the beginning made it clear that the field of activity of science management covers a very large spectrum and sounds very abstract to outsiders at first. Sandra Linn explained, based on her work, what exactly is behind it: "Part of my job is simply a lot of cross-sectional function," says the alumna. In addition, she takes care of all the tasks of the scientists that are important in addition to research, such as media presence and marketing. "The chair consciously wanted someone who is not subject-specific, that is, someone who cannot support the applications and research, but someone who goes through it all, who can uncover structures and bring people together because he is more impartial," explains the alumna who sees herself as a generalist. From her perspective, Johanna Varanasi can only confirm this "support function". Since they are at the interface between science and administration, science managers are neither scientists nor purely administrative employees. The majority of their day-to-day work consists of structuring, organizing, planning and networking. For almost all of the alumni, it is also part of being mobile and representing their respective institution abroad. While Johanna Varanasi goes on day trips to partner universities in France, Luxembourg and Belgium, for example, Stephanie Laß regularly makes joint visits with general secretaries from partner universities, for example. Michael Hellermann is also present at conferences at regular intervals, where he networks in the field of practice.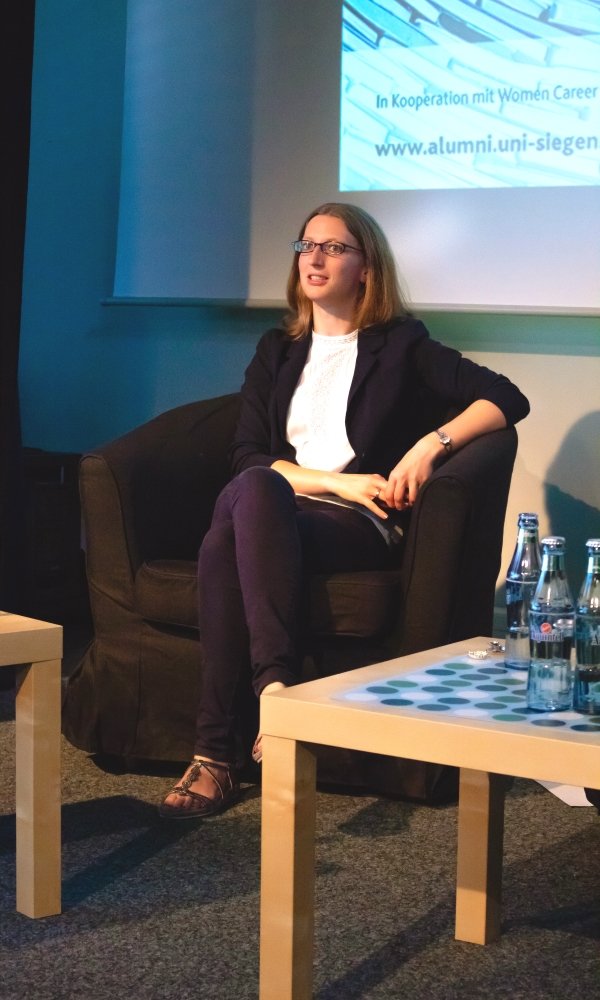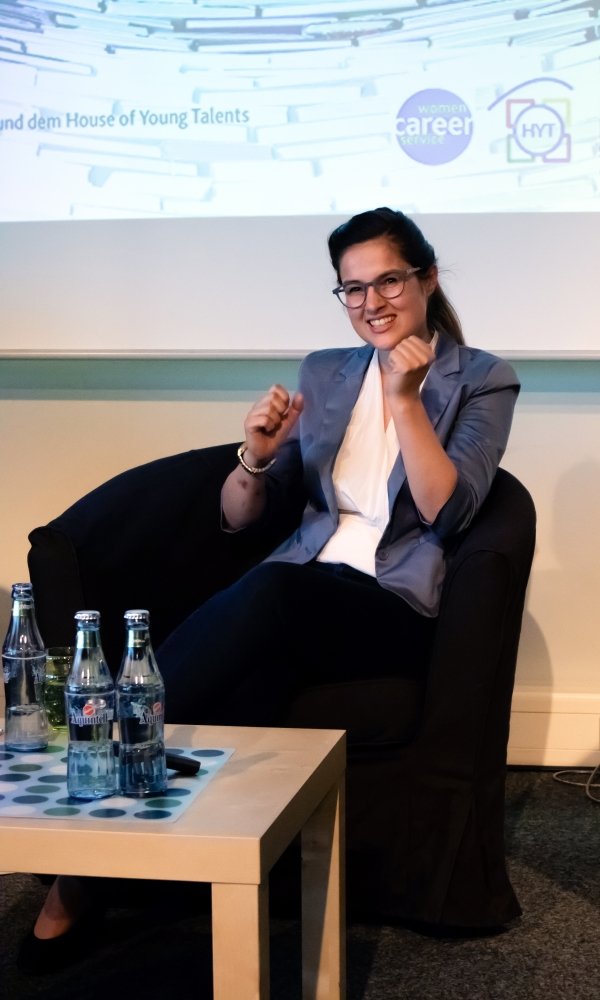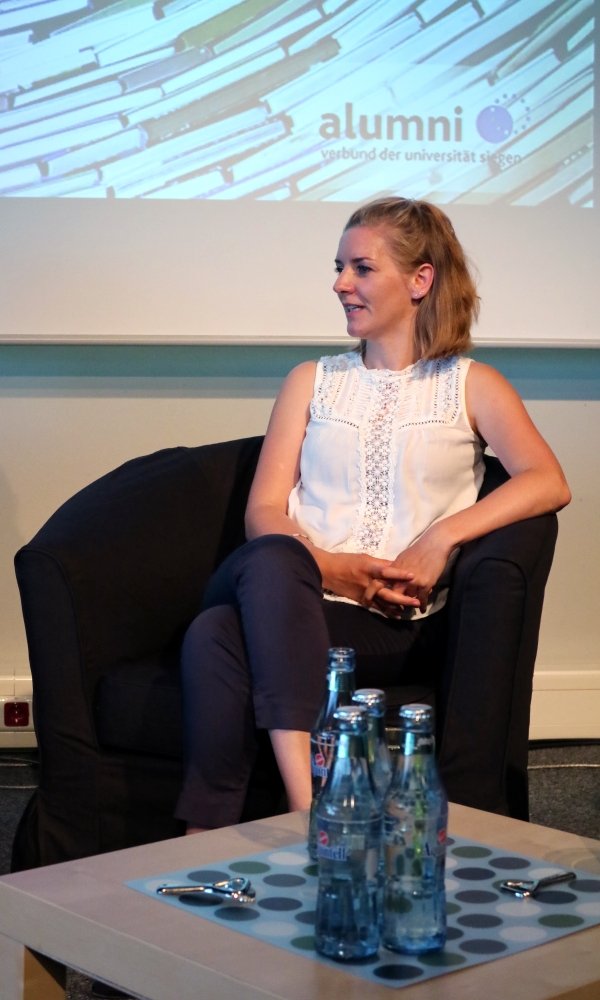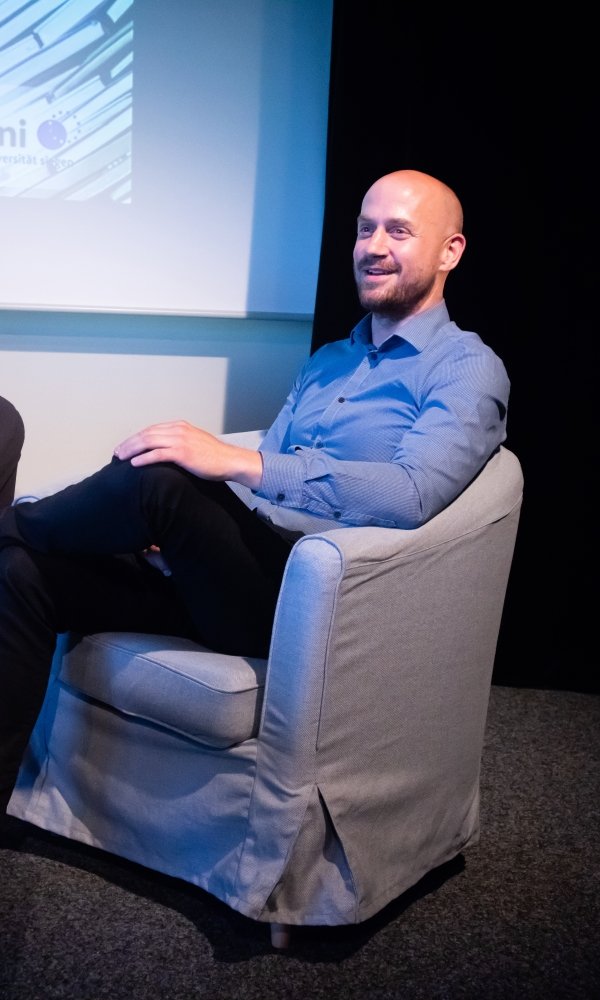 Networking is the be-all and end-all
Since science management consists to a large extent of networking and science is now international, internationality and interculturality are an important topic in everyday work. Sandra Linn reports from her work environment that you cannot do Science Paper and Nature Paper on your own. It is best to work together on a large project with many international partners. "I hardly know any successful projects that are not internationally networked in some way," says the alumna. Stephanie Laß can also confirm this from her perspective in the organization: "You can't always just make your own porridge. You always have to keep an eye on the big world ". This is a difficult field in terms of science and funding, especially since the political situations in the individual countries influence the work to a considerable extent, as Stephanie Laß remarks.
A lot of creative freedom requires openness, flexibility, curiosity and passion for your work area
What are the basic requirements and what do you have to get into if you want to work in science management? The alumni share a similar view on this. Characteristics such as openness, flexibility and a passion for his work area are decisive for her. "I think you have to keep a lot of openness and curiosity," says Sandra Linn. Openness is also important in order to be able to deal with very different characters from his professional environment. Johanna Varanasi agrees and adds that it is an additional challenge to get involved in the different attitudes towards the work processes of colleagues and to try to reconcile all of them. In addition to Johanna Varanasi, who already wrote her master's thesis on the development of the twin cities of Nantes and Saarbrücken and is now professionally involved in this cross-border German-French area, Stephanie Laß in particular has an international component. Since the range of tasks of Stephanie Laß, who worked in the Europe-West area for several years before her parental leave, has now been expanded to include the Europe-East area, she has to do again with different mentalities and characters - both with customers or applicants, superiors as well as speakers or employees. "The main thing is open, the main thing is flexible", that's Stephanie Laß's motto. Due to the relatively diverse range of tasks, there are always many new constellations, tasks and situations, partly due to the limitation of the funding programs that you work with or various external factors that you have to find your way into every time, like Michael Hellermann adds. Because of this dynamic in the field, both in the personnel area and in the content of the research as well as in the activities associated with it, one is often confronted with new situations. "I think a basic requirement for somehow sticking with it is that you have a heart and soul attached to science", is the conviction of the alumnus, who has always been interested in the field of science communication and knowledge communication, and himself dealt more intensively with the topic of audiovisual science communication as part of his doctorate. He noticed, among other things, how different faculties and scientific institutions function and how different the respective ideas of science differ from one another. Alumni are confronted with this fact almost every day, which is why it is important to bring these different scientific cultures together - namely in such a way that there are no discrepancies.
Science managers are all-rounders
As a science manager, you need a certain degree of social competence and should be able to have good conversations, among other things. Language skills are of course a must for this. Depending on the area of ​​responsibility, intercultural competence also plays an important role. The fact that humanities scholars in particular can be found in these positions is explained by the guests that they are usually particularly suitable, especially since they usually have the skills required in this field of work. The great strength of humanities scholars lies in bringing people together. Johanna Varanasi also sees a great advantage in interdisciplinary courses: "I think this interdisciplinary course simply helped me to get involved in these different approaches," adds Johanna Varanasi.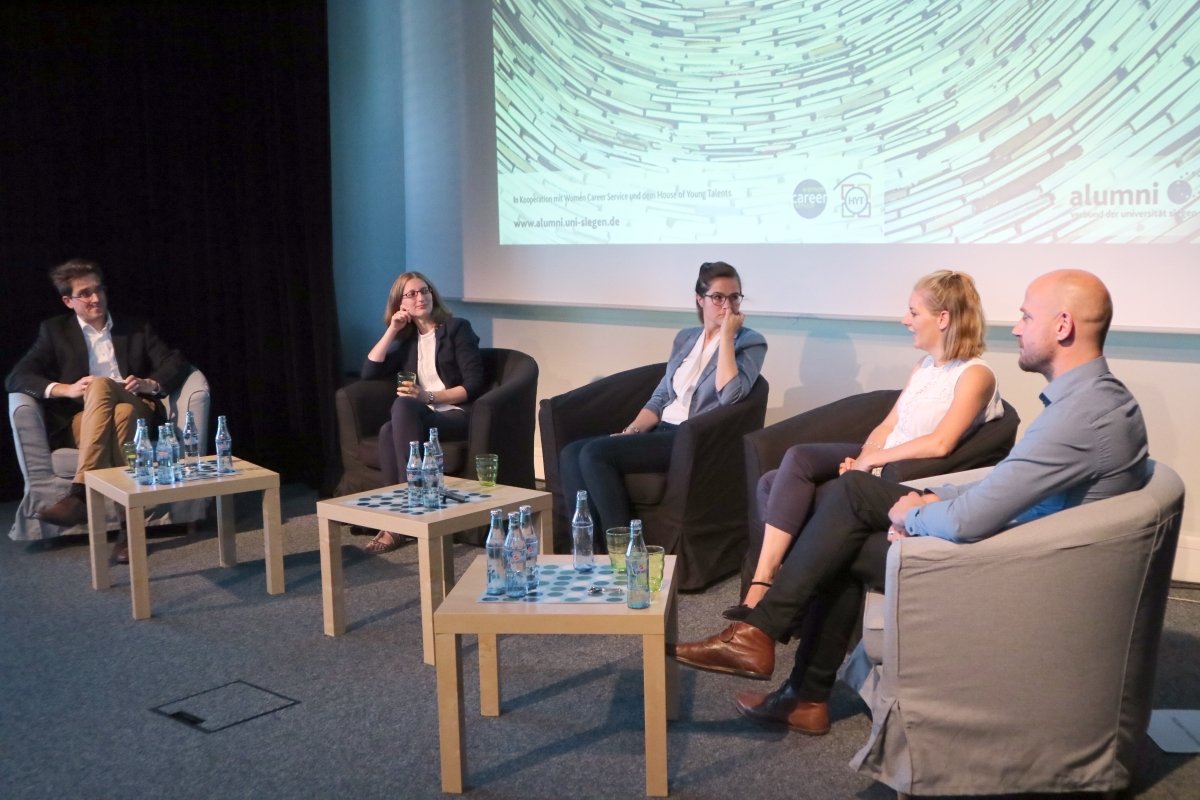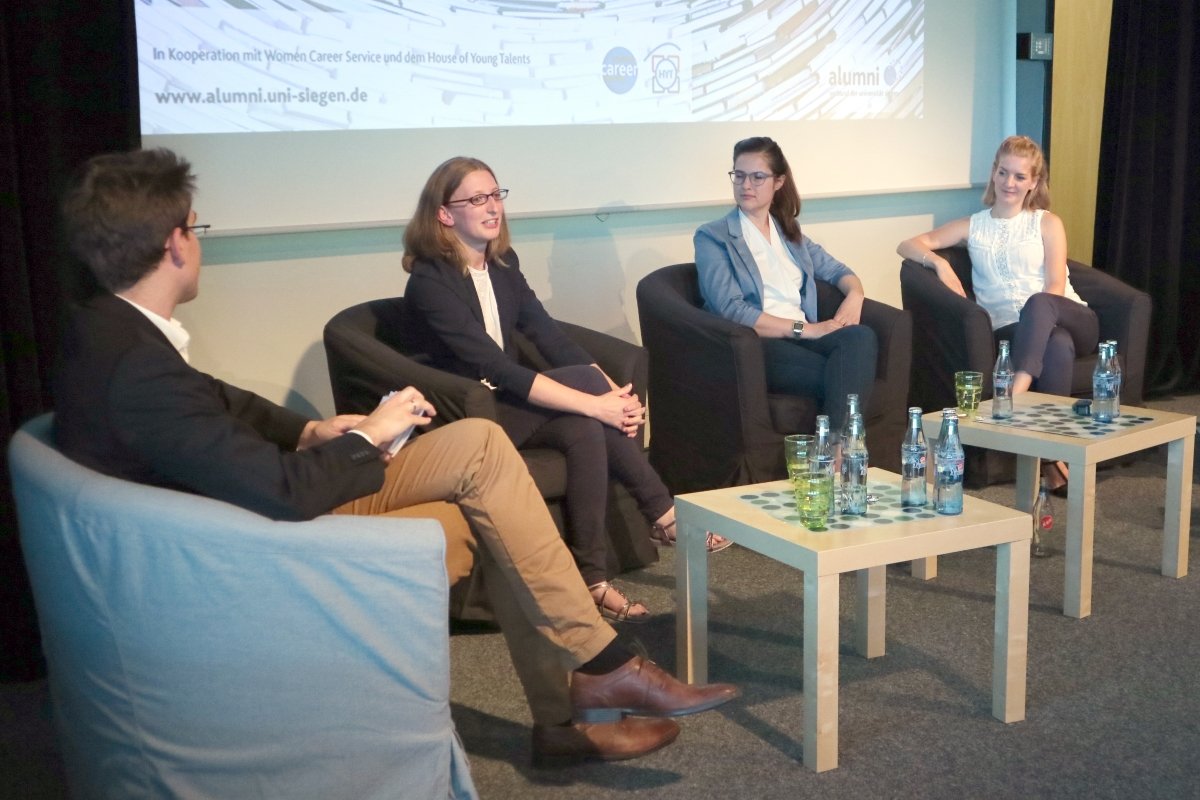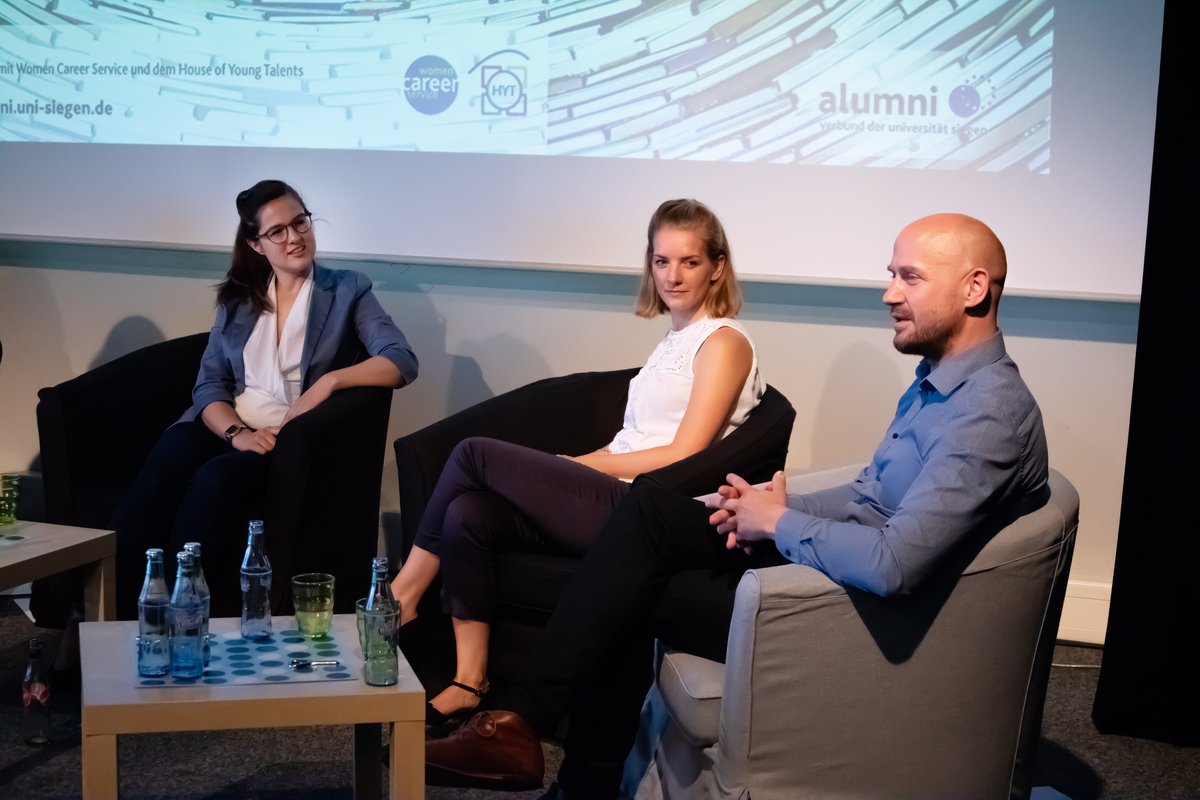 How important are hard skills such as foreign language skills or IT skills? In Michael Hellermann's opinion, factors like these are always a qualifying feature, but not everything that is decisive. Because as an all-rounder you don't have to be able to do everything, as Johanna Varanasi explains. "The focus is more on language. It's about communication tasks, writing texts, coordination, bringing people together and organizing events, "says Michael Hellermann. It also depends on the respective position held, especially with regard to language skills. However, English is now required everywhere, especially since it is the lingua franca in large parts.
Since the field of science management is currently experiencing an enormous professionalization, courses are now also offered that specialize in precisely this area. However, such a degree is not a prerequisite for an invitation to an interview, because Sandra Linn believes that science management offers niches: "People are also invited who have a great intercultural profile or who can show a great deal of interest," the alumna knows worked as a language assistant in Seoul before her current job.
There is always something new to discover
Why are the alumni still enthusiastic about their job? Then they have a very simple explanation: Because the tasks are so diverse and you can always discover new tasks for yourself, it never gets boring. In the event that the alumni would like to get to know new tasks or a different work environment in the future, many doors are open to them because, according to Sandra Linn, "nothing in this area is really 100 percent a one-way street".
Bettina Stephan, Alumni Team Editor