How did you benefit from government funds
WHAT DOES THE EU HAVE TO DO WITH YOUR EVERYDAY LIFE?
AS CITIZENS OF THE UNION WE ENJOY ELEMENTARY BENEFITS THAT ARE COMPLETELY FOR US ONLY, SUCH AS PEACE ON OUR CONTINENT, THE FACT THAT WE ARE PART OF THE LARGEST ECONOMY IN THE WORLD AND THAT WE ARE NO ONE AND TO LIVE THERE. BUT THERE ARE FURTHER, LESS OBVIOUS BENEFITS, EVERYDAY THINGS THAT SIMPLIFY A LOT. THIS CHAPTER SHOWS, USING EXAMPLES, WHAT THE EU CAN BRING FOR ITS CITIZENS.
The EU cannot take care of everything, and that was never its aim. The EU's power to act is clearly defined and limited by the EU treaties. As a general rule, the EU should only act if a goal can be achieved more effectively at EU level than at national, regional or local level. In case you've ever wondered what exactly the European Union is doing or has done for you, here are just a few examples of what it has achieved so far.
Safe and hassle-free travel in the EU
Traveling in the EU has become much easier. Most EU countries and some third countries have abolished border controls between their countries. You signed the Schengen Agreement, which was named after the small town in Luxembourg where the first agreement to abolish border controls was concluded in 1985.
As a Union citizen, you can travel unhindered within the 26 "Schengen countries". The "Schengen countries" are 22 EU countries (Belgium, Denmark, Germany, Estonia, Finland, France, Greece, Italy, Latvia, Lithuania, Luxembourg, Malta, Netherlands, Austria, Poland, Portugal, Sweden, Slovakia, Slovenia, Spain, Czech Republic and Hungary) as well as Iceland, Liechtenstein, Norway and Switzerland. Ireland has decided against joining the Schengen area, while Bulgaria, Croatia, Romania and Cyprus are not yet able to join. When traveling to or returning from non-Schengen countries, a valid passport or identity card must be presented.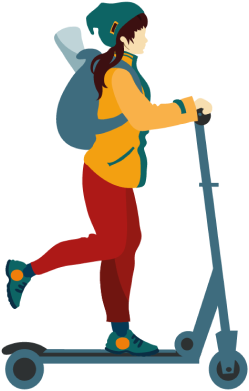 When traveling in Europe, all EU citizens in all EU countries enjoy:
Protection through comprehensive flight and passenger rights when traveling by air, train, ship and bus. If your flight is canceled, you are entitled to compensation under certain conditions;
Protection when buying a package tour; this means that the company that sold them the holiday trip has to deal with their complaint (for example, if travelers are accommodated in a hotel that does not meet the standard booked);
Protection in the event of a tour operator or airline going bankrupt;
and when traveling outside the EU, you can call on the help of a consulate or embassy in any other EU country if your country does not have a representation in the country of travel - for example if you lose important documents or have a serious accident.
DID YOU KNOW …
... that you can find out your EU air and passenger rights anytime, anywhere? Simply download the app for your rights as a traveler.
Exercise 11
THE SCHENGEN AREA
Does your country belong to the Schengen area? Have you or a member of your family recently traveled to another EU country? Did you have to go through a border control? In 2018, 1.7 million Europeans commuted between EU member states every day for professional reasons. What do you think Schengen means for these people and the economy in these areas? Split up into small groups and discuss this topic with your classmates.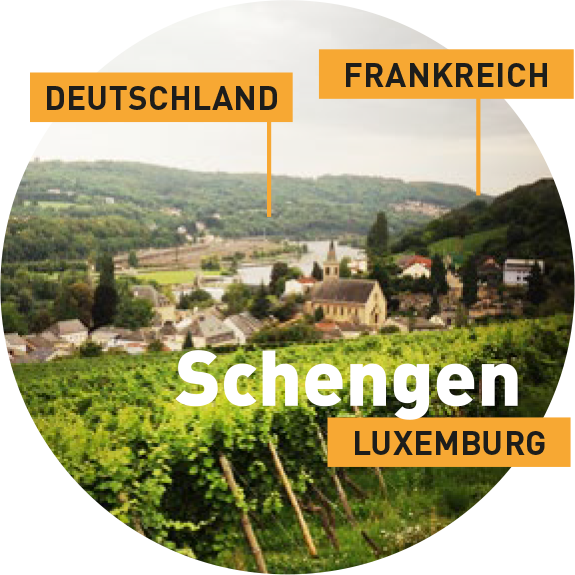 Study, training and work throughout the European Union
Thanks to the EU, many young people enjoy the right to freedom of movement between EU countries.
As an EU citizen, you have the right:
study or study in any EU country under the same conditions as nationals;
to work in every EU country and benefit from the opportunities that an EU-wide labor market offers.
DID YOU KNOW …
... that the Commission has set up the website "Your first EURES job" to help young EU citizens enter the labor market, to help 18-35 year-olds from the EU, Iceland and Norway find one Job, an internship or an apprenticeship in another country? Here employers in other EU countries can also search for suitable candidates to fill vacancies.
Erasmus +
You may already have heard of the Erasmus + program. heard or will hear about it soon. This EU program offers young people support for a stay abroad. Students receive financial and organizational support for a stay abroad at a European partner university. A European point system ensures that study achievements abroad are counted towards studying in your own country after your return.
Schools have the opportunity to work with schools or organizations in other EU countries. As a rule, at least three organizations from three countries are involved in these partnerships. Ask your teacher or the school administration to check the possibilities Erasmus + offers for "strategic partnerships".
Another option would be on-the-job training abroad. Every year many young EU citizens complete part of their training in another EU country. The program works with companies and organizations that offer projects that young people can apply for.
DID YOU KNOW …
... that since the first Erasmus program was launched in 1987, over five million young people have benefited from the opportunities this program offers? Further information on Erasmus + can be found here
The youth guarantee
Many young people do not have the specific skills and qualifications employers seek. With the Youth Guarantee, the EU is helping to ensure that young people receive training that meets the needs of employers. This can take the form of on-the-job training or individual career advice.
The European Solidarity Corps
The EU has launched a new initiative for young people who are ready to make a constructive contribution to society based on solidarity. The European Solidarity Corps offers young Europeans between 18 and 30 years of age the opportunity to take part in a wide range of solidarity activities as a volunteer or professional. For many young people this could be the stepping stone into the job market.
Would you be interested in participating? You can find more information about the initiative on this website, which also provides information on training courses as well as linguistic and financial support and on which you can register.
Exercise 12
VOLUNTEER OR STUDIES ABROAD
Can you imagine volunteering abroad or spending a semester or two of your studies at a university in another EU country? Work in pairs and make a list of four arguments for and against. Which arguments convince you more? Compare your results with those of your classmates and discuss them.
Free movement of goods, services and capital in the EU
Thanks to the European internal market, not only can citizens move freely within the EU, it also enables the free movement of goods, services and capital. "Capital" does not just mean "money". This also includes investments, loans and credits, as well as other transactions with financial institutions, such as legacies and foundations. This makes it easier for EU companies to operate in more than one country and to assert themselves in global competition. Regardless of their size, the companies have access to the national markets of all EU countries and to around 446 million potential customers. Why does that benefit you too? Because more competition means lower prices and a greater selection of products and services.

Exercise 13
WHAT DOES FREEDOM OF MOVEMENT MEAN FOR YOU IN PRACTICE?
Correctly relate the examples to the four areas of the internal market (free movement of people, goods, services and capital) and tick the appropriate box.
Free movement of people
Free movement of goods
Free movement of services
Free movement of capital
1 I can buy a used car abroad and take it to my country duty-free.
2 I can travel wherever I want within the EU.
3 I can study in another EU country.
4 My parents can have their bathroom renovated by a tiler from another EU country.
5 My parents can send me money to the country where I am studying.
6 I can work in another EU country.
7 I can buy goods online from another EU country and do not have to declare them.
EU-wide health and safety
If you fall ill or have an accident while visiting another EU country, as an EU citizen you are entitled to public health care in any EU country on the same terms as the population of that country. Ask your health insurer about your European health insurance card before going abroad.
EU citizens can also enjoy high quality, appropriately labeled and safe food. The EU's food safety standards are among the highest in the world. In the EU, mandatory controls are required across the food chain to ensure that plants and animals are healthy, food and feed safe and that products are correctly labeled.
DID YOU KNOW …
... that there is a rapid alert system for dangerous consumer goods ("non-food" products), which facilitates the rapid exchange of information on dangerous products found on the market between the national authorities of 30 countries and the European Commission? Manufacturers or distributors who discover that any of their products for sale are dangerous must notify the relevant national authority. More information can be found here.
Exercise 14
EUROPEAN LABELS
EU legislation lays down strict rules for the labeling of certain products, such as food, beverages and cosmetic products, in order to protect the health and safety of consumers and to help them make the right choice. A product may not be placed on the market without proper labeling.
Do you recognize the characteristics shown below? Where can you find them? What do they mean?
Consumer rights in the EU
When shopping in the EU, you are protected by a large number of laws. As an EU consumer, you are entitled to a warranty period of at least two years for goods such as electronic devices purchased in the EU. This means, for example, that if your mobile phone breaks after one year, it will be repaired or replaced free of charge, regardless of where you originally bought it in the EU.
In addition, since 2015 consumers in the EU have enjoyed better protection when they shop on the Internet. Now there is an EU law that
Grants you a 14-day right of return for distance purchases, whether via the Internet or by telephone,
and prohibits hidden taxes and fees on the Internet
Pre-checked boxes are prohibited, which in the past unknowingly tricked consumers into taking out travel insurance they did not want or renting a car.
DID YOU KNOW …
... that you can now get your money back if you bought a new flat screen television in another EU country but never received it, or if you bought a defective product? Since July 2017, the revised European Small Claims Procedure has given consumers and small businesses the opportunity to enforce cross-border payment claims up to EUR 5,000.
Quality telecommunications services in the EU
Most of us today use smartphones and tablets. As an EU citizen
regardless of where you live in the EU, you have guaranteed access to affordable fixed-line telecommunications services of adequate quality;
you can easily compare offers and prices, as the operators are obliged to provide transparent and up-to-date information on their prices and tariffs;
you can change your telecom provider within a day and take your phone number with you;
you can use your phone anywhere in the EU as you would at home.
DID YOU KNOW …
... that the prices for roaming have fallen by over 90% since 2007? Roaming at domestic prices ("Roam like at home"), where customers pay the same prices as in their home country regardless of where they are traveling in the EU, has become a reality for all Europeans since June 2017.
The euro: a common currency in 19 EU member states
Euro banknotes and coins were introduced in twelve EU countries in 2002; 19 countries have now replaced their national currency with the euro. More than 340 million EU citizens, or 75% of all EU citizens, use the euro in their everyday life.
There are a number of advantages to using a common currency in a single market where people from different countries trade with one another. It is easier for consumers to compare prices at home, abroad and on the Internet. Companies can charge and collect fees in one currency and are not exposed to exchange rate fluctuations; In addition, the elimination of transaction costs ensures stable prices.
DID YOU KNOW …
... that euro coins have a "common" side, on which the map of Europe is depicted, and that the other side is designed by each country itself? Do you recognize the symbol on this 2 euro coin? Do you know where it comes from?
Exercise 15
WHICH COUNTRIES ARE IN THE EURO AREA?
The following table lists all 27 EU countries. Tick ​​the 19 countries that make up the 'euro area' and use the euro as their currency.
Belgium
Bulgaria
Denmark
Germany
Estonia
Finland
France
Greece
Ireland
Italy
Croatia
Latvia
Lithuania
Luxembourg
Malta
Netherlands
Austria
Poland
Portugal
Romania
Sweden
Slovakia
Slovenia
Spain
Czech Republic
Hungary
Cyprus
Financing from EU funds in your region
The countries and regions of the EU are not only different in size, they are also differently wealthy. Over the years, thousands of projects have received EU funding from which each EU country and the EU as a whole have benefited in terms of quality of life, economic growth and jobs.
Often people are not even aware that the EU has financed or is currently financing projects in their vicinity. EU-funded projects have created millions of new jobs, thousands of kilometers of strategic transport, energy and broadband connections, investments in research and innovation, measures to protect cultural heritage and nature reserves and many more Project carried out.
Take a look at these websites and see some examples of which projects in your country have received EU funding. You will find that the EU is much closer to your home town than you might think.
DID YOU KNOW …
... that the EU budget for 2020 is EUR 169 billion? This corresponds to around 1% of the total value of all goods and services produced in the EU.
Most of the EU's finances (around 94%) are spent on projects and programs that benefit students, academics, farmers, businesses, organizations, and cities and regions across the EU. Part of the funds are also made available for development aid for countries outside the EU. About 6% is spent on administration.
Exercise 16
THE EU IN YOUR EVERYDAY LIFE
The ten examples below give you an idea of ​​the role the EU plays in the everyday life of its citizens. Pick the three that matter most to you, compare your answers with those of your classmates, and explain your choices.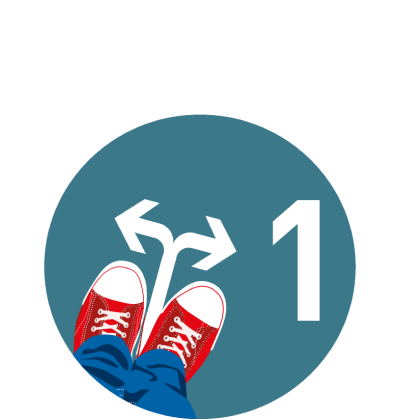 You can travel, study, work and live in any EU country.Everyone can decide for themselves where they want to live or look for work. The EU internal market makes that possible free movement of people.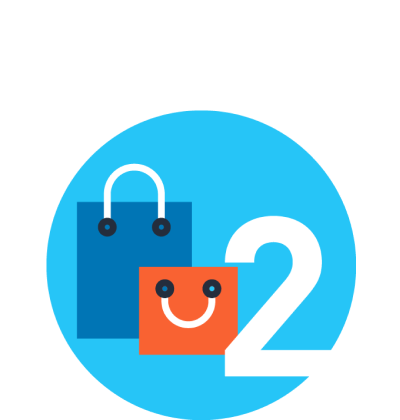 The EU has the barriers to free trade broken down between its members. This means that everyone can decide for themselves where in Europe they produce, buy and sell goods. That also means one bigger selection of products and lower prices for consumers.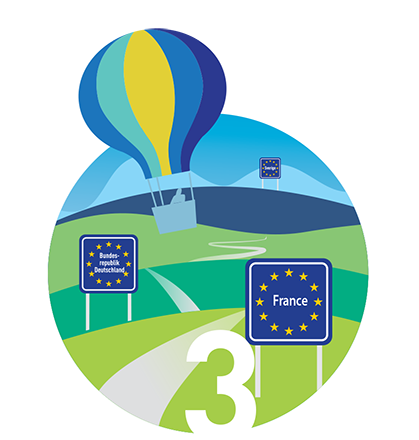 Traveling in Europe today is very easy. The Schengen Agreement made the border controls between most of the European countries abolished. You can now cross most borders within the EU without showing your passport.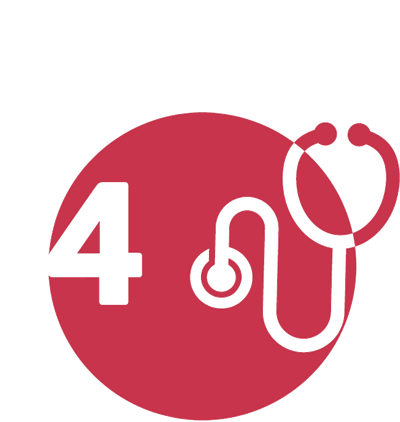 It can happen that you get sick or have an accident while traveling in another EU country. As an EU citizen, you are entitled to medical care that cannot wait to travel home. With the European Health Insurance Card you have access to public health care in other EU countries and pay the same fees as the local population.
Air travel have become much cheaper. The EU has abolished national monopolies and opened air transport to competition. Today more cities have their own airports and there are more direct flights between cities. Also the Passenger Rights have been strengthened.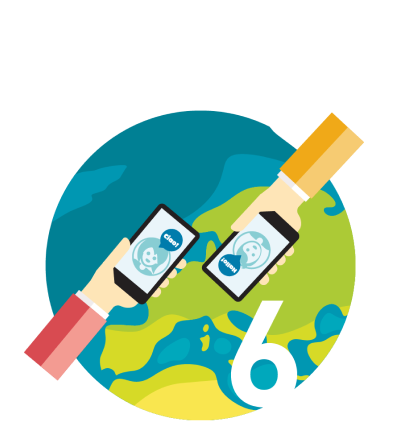 The prices for the use of mobile phones and smart devices abroad have fallen significantly in recent years. Thanks to EU rules that set price caps, costs have been reduced significantly (by more than 90% since 2007). Roaming Charges were abolished in June 2017, so you pay the same to use your mobile phone abroad as you do at home.
The Warranty period for consumer goods such as B. electronic equipment is now at least two years. This means, for example, that if your mobile phone breaks after a year, it can be repaired or replaced free of charge. It also makes no difference in which EU country you bought the product.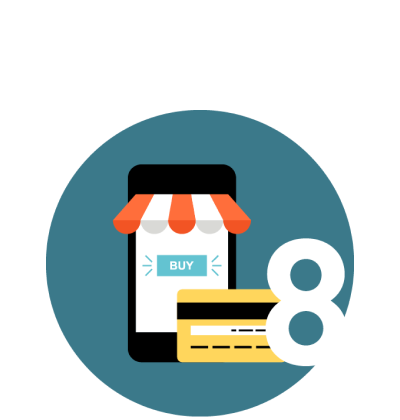 Even if you do not order or buy goods in a retail shop, you are protected by EU law. You have e.g. For example, you can change your mind even if you buy a subscription or contract on the street or shop online. You have that Law, within 14 days cancel the order or return the goods.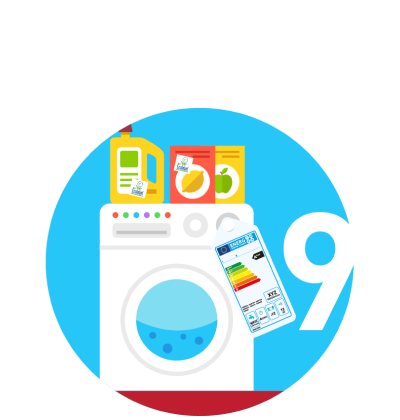 As a consumer, you may be interested in buying products that are as environmentally friendly as possible; the EU energy label helps you make the right choice. Numerous products such as lamps, washing machines, refrigerators and televisions bear the EU energy label. This makes it easier to determine which products have the highest energy efficiency and are classified as A +++.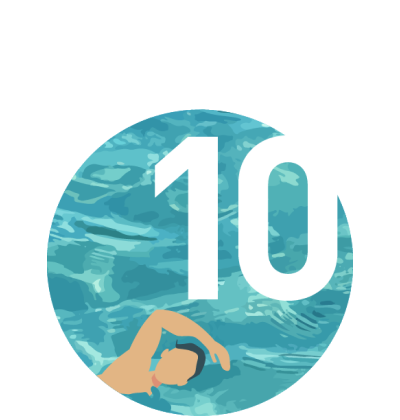 The EU is characterized by clean drinking water and clean bathing water out. Pollution knows no borders, and clean air and clean water are of course very important. The EU has introduced binding Europe-wide limit values ​​for air and water pollution, and the EU states are obliged to ensure that these values ​​are complied with.
Next section WHAT IS ON THE EU AGENDA?